With the development of technology, more and more marketers have kept the pace of the trend and turned their marketing strategy to the digital brochures. For the readers, digital brochure is more portable and interesting. For the marketers, digital brochure as a new and modern marketing mode is more competitive than the traditional paper one. Well, undoubtedly, it is not difficult for marketers to create a beautiful digital brochure. But if you want to create a SEO-friendly brochure, it is not an easy thing actually. And for most of the marketers, a SEO-friendly brochure is extremely important which has been considered an effective way to promote the business.
So you may have the question that how to make a search engine optimization brochure awhat kind of digital software would make a contribution to your operation, right? Don't be disturbed by these stupid things. Now AnyFlip brochure maker would offer you the best solution.
AnyFlip is an easy-to-use digital brochure maker designed for both publishers and marketers to create their unique digital brochure. It is famous with its multiple powerful features such as creating SEO-friendly brochures, Google Analytics integration, supporting HTML5 output etc.
Edit and Customize SEO-friendly Brochures
No matter whether you are a beginner or a professional marketer, you can use this awesome application to create page flipping brochures from PDF files. Meanwhile, you can also take great advantages of its special feature that you can edit your brochure's information including giving a title, making a description, setting keywords, customizing category and label, which will make your flipbooks more friendly to search engines (Chrome, Bing, firefox, IE, Safari etc) and help you get more reverse traffic. Besides, you can add external links to any pages of your brochures to connect your products and website, so when the net surfers search you brochure, they would easily find your products and websites by clicking the links.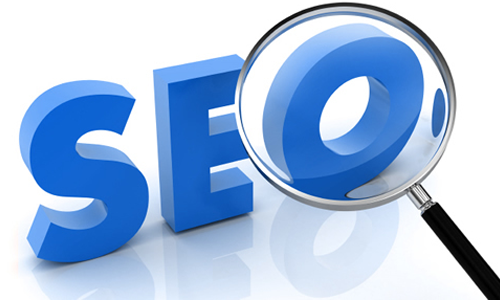 Integrate with Google Analytics
A digital brochure that can be indexed by search engine is definitely helpful for marketers to promote your products and develope your business. At the same time, you also need to know more about your readers, so that you can make a better marketing strategy. With AnyFlip brochure maker, you are able to use Google Analytics to track your reader's behaviors like the duration time, the number of readers, the number of pageviews, the clicked links, times to click on links and more. Just copy your Google Analytics ID and then paste it in the Google Analytics setting column, and you will learn the performance of your brochure from the data. The in-time analytical data exactly can help you quickly make an effective plan to fit to your marketing strategy.
Publish digital brochure in HTML Format
Another attractive feature from AnyFlip is its multiple distribution channels. With this solution, you are able to publish your page flipping digital brochures in a variety of formats including HTML, EXE, ZIP, Apple APP, ZIP, Burn to CD/DVD, Plugin for WordPress, Joomal and Drupal. In order to create a digital brochure for search engine optimization, it is better for you to publish your brochure in HTML format. Actually, after you publish your brochure in HTML format, your readers can easily view your items on different devices online/offline. It is truly beneficial for the marketers.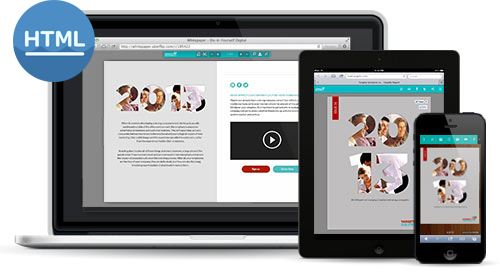 I'm so glad that I have found this wonderful software, and I hope my readers are too. You can download AnyFlip program for a try and make full use of its feature, it will help to market your business completely.